Rosenwald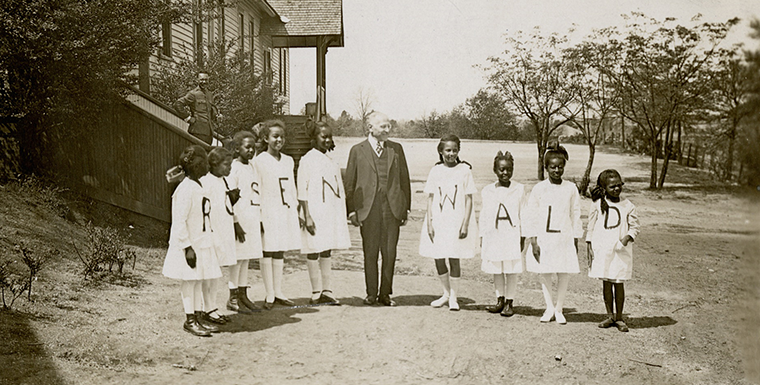 Ends Thursday! Director Q&A at the final show!
"With ROSENWALD, Washington-based documentarian Aviva Kempner adds another pearl to her growing string of films celebrating Jewish American achievement. " – Michael O'Sullivan, Washington Post
Director Aviva Kempner will attend the final screening of ROSENWALD at the Avalon on Thursday, Oct 22 at 5:45 and do a post-film Q&A.
Continuing her work chronicling the untold stories of Jewish heroes, DC filmmaker Aviva Kempner (THE LIFE AND TIMES OF HANK GREENBERG) turns her lens on Julius Rosenwald — who may just be the greatest philanthropist you've never heard of — in this extraordinary new documentary that premiered at the 2015 Washington Jewish Film Festival.
The son of an immigrant peddler, Rosenwald eclipsed his humble origins to become the top executive at Sears and Roebuck. Driven equally by the Jewish ideal of tzedakah (charity), the writings of Booker T. Washington, and an increasing awareness of racial inequality in American society, Rosenwald dedicated his newfound wealth and prestige to joining with African-American communities in the South to build over 5,000 schools and establishing the Rosenwald Fund for the support of African American artists and intellectuals.
At the time of their construction and heyday, Rosenwald Schools were a household name in the Deep South. The list of prominent alumni and educators includes ancestors of Oprah Winfrey, Spike Lee, Tony Award-winning playwright George Wolfe, and Julian Bond. Pulitzer Prize-winning Washington Post columnist Eugene Robinson also went to a Rosenwald school.
Because of a directive that his name be removed from the schools upon his death, Rosenwald's impact had been largely forgotten – until now. Kempner's film explores the powerful legacy left by the Rosenwald schools and the how ongoing efforts to locate and refurbish the schools have revived interest in this great story of a Jewish and African-American partnership.
Details:
96 min
Rated NR
in English