Support the Avalon Annual Fund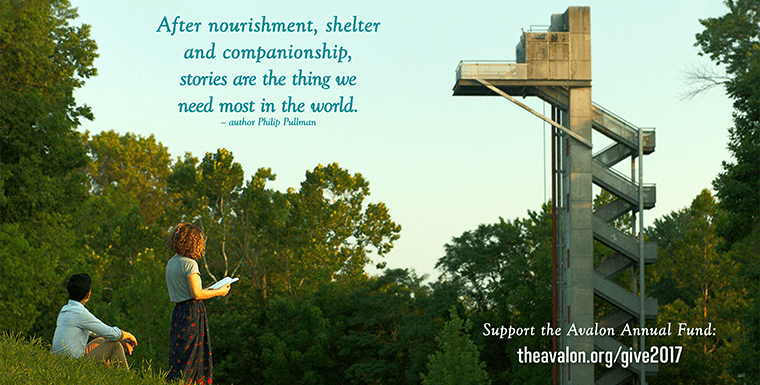 For over 90 years, the historic Avalon Theatre has inspired generations of filmgoers by bringing dreams to life through the wonder of motion pictures. Help us continue putting dreams onscreen by making a tax-deductible contribution to the 2017-18 Avalon Annual Fund today.
Or, download a printable donation form.
Your support of DC's oldest operating movie theater – and its only nonprofit film center – funds programs for the entire community, from students to seniors. In the past year, Annual Fund donations have supported programs like our Wednesday Signature Series, which brings unique films from around the world to the Avalon for single night screenings, and Cinema Classroom at the Avalon, a free program for middle and high school students that has drawn over 4000 students from all eight DC wards.
Your contributions also help maintain our beautifully restored theater building, the oldest continually operating theater in Washington, DC.
Please help ensure that the Avalon continues to thrive as DC's only nonprofit, community-focused film center.
Extend Your Gift
Matching Gift Programs
Check and see if your employer will match your donation to the Avalon. You can double, triple or even quadruple the value of your donation by participating in your employer's matching gift program.
Become a Member
Though deeply appreciated, your 100% tax-deductible donation does not confer membership at the Avalon. Avalon members receive great benefits like discounts on tickets and concessions and discounts at neighborhood businesses. If you would like to join the Avalon, please consider purchasing a membership in addition to your donation.
For more information, contact Robin Fender at (202) 966-2149 or rfender@theavalon.org
The Avalon Theatre is a 501(c)(3) nonprofit organization. All donations to the Annual Fund Drive are tax deductible to the fullest extent allowed by law.