Loving Vincent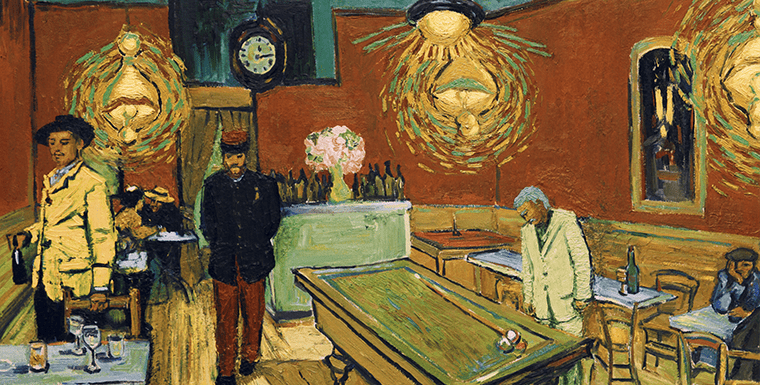 Only at the Avalon!
Each LOVING VINCENT ticketholder on Saturday and Sunday is entered to win a door prize of either a Royal Talens Oil Colour Box Set or a Limited Edition Van Gogh-Inspired Paint Set!
On 27th July 1890 a gaunt figure stumbled down a drowsy high street at twilight in the small French country town of Auvers. The man was carrying nothing; his hands clasped to a fresh bullet wound leaking blood from his belly. This was Vincent van Gogh, then a little known artist; now the most famous artist in the world. In this biopic painted in Vincent van Gogh's signature style, Armand Roulin (voiced by Douglas Booth), who sat for van Gogh, sets out to investigate how the artist died. The voice cast also includes Chris O'Dowd and Saoirse Ronan.
LOVING VINCENT, the world's first fully-painted animated feature film, brings the paintings of Vincent van Gogh to life to tell his remarkable story. Every one of the 65,000 frames of the film is an oil-painting hand-painted by 125 professional oil-painters who travelled from all across the world to the animation studios in Poland and Greece to be a part of the production. As remarkable as Vincent's brilliant paintings is his passionate, ill-fated life and mysterious death.
Details:
95 min
Rated PG-13
in English