I, Tonya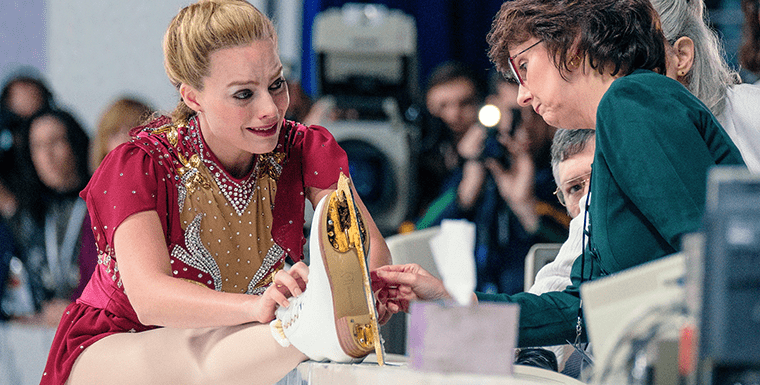 Golden Globe Winner - Allison Janney!
"★★★1/2! Revisits — with verve, intelligence, scathing humor and more than a touch of sadness — the bizarre 1994 attack on figure skater Nancy Kerrigan…. It's funny when it wants to be, poignant when it needs to be, and surprisingly effective in harnessing deeper themes to a character who might otherwise be dismissed as a lightweight laughingstock. " – Michael O'Sullivan, The Washington Post
Golden Globe Winner: Best Supporting Actress in a Comedy (Allison Janney)!
Based on the unbelievable but true events, I, TONYA is a darkly comedic tale of American figure skater, Tonya Harding, and one of the most sensational scandals in sports history. Though Harding was the first American woman to complete a triple axel in competition, her legacy was forever defined by her association with an infamous, ill-conceived, and even more poorly executed attack on fellow Olympic competitor Nancy Kerrigan. Featuring an iconic turn by Margot Robbie as the fiery Harding, a mustachioed Sebastian Stan as her impetuous ex-husband Jeff Gillooly, a tour-de-force performance from Allison Janney as her acid-tongued mother, LaVona Golden, and an original screenplay by Steven Rogers, Craig Gillespie's I, TONYA is an absurd, irreverent, and piercing portrayal of Harding's life and career in all of its unchecked––and checkered––glory.
Details:
121 min
Rated R
in English