A monthly showcase of contemporary French cinema, presented by the Cultural Service of the Embassy of France and the Avalon Theatre. Film screenings are held at the Avalon and the Embassy.
Learn more about scheduled events at www.frenchculture.org.
Wed, Aug 20
(Casse-tête chinois)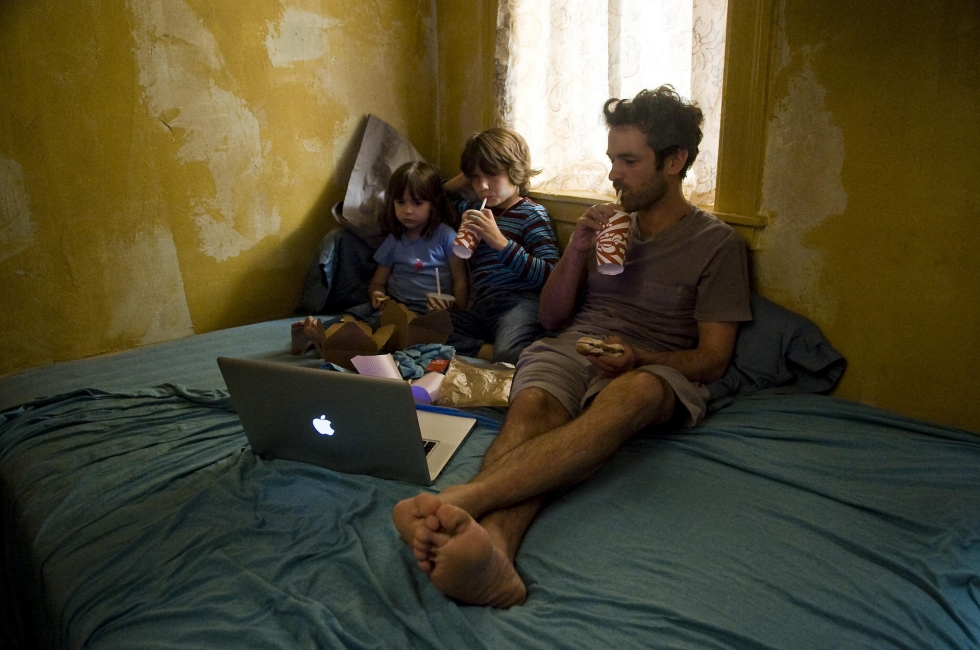 "
The ground-level view of New York – high-energy, semi-farcical – avoids clichés while finding its own romantic pulse with Duris' charmer the compelling center of the buoyant and bittersweet storm.
"
–Sheri Linden, Los Angeles Times
Xavier (the ever-charming Romain Duris) is now forty years-old and returns to the screen along with Wendy (Kelly Reilly), Isabelle (Cécile de France) and Martine (Amélie's Audrey Tautou) fifteen years after the smash-hit L'Auberge Espagnole and ten years since its sequel Russian Dolls (both of which played here at the Avalon).
Xavier still hasn't really settled down and if anything, his life looks like it's getting even more complicated…
He has two children now, and his thirst for travel has brought him to New York. Xavier is trying to carve out a place for himself amidst the cheerful chaos of Chinatown. Separation, stepfamilies, gay parents, immigration, working under the table, globalization: Xavier's life is like a Chinese puzzle. But although it lacks cohesion and calm – just like New York and the era in which we live – it does provide a rich source of material for his writing.
CHINESE PUZZLE is a dazzling and masterful French comedy set against the colourful backdrop of New York, which features stellar performances from France's most beloved acting combo.
Watch the trailer:
Cohen Media Group
Wed, Sep 17
"
This kind of charming, literate and sophisticated French film does not fit the spirit of the contemporary studio age…a polished, character-driven entertainment enlivened by flashes of droll humor.
"
–Kenneth Turan, Los Angeles Times
A warm, funny, literate comedy in which two French actors portray two French actors, friends at odds with one another in every possible way, except their love of Molière's The Misanthrope. Lambert Wilson (OF GODS AND MEN) plays Gauthier, tall, handsome, and the beneficiary of a leading role in a ridiculous soap opera as a beloved cosmetic surgeon who "saves lives." Fabrice Luchini (who previously worked with Le Guay in WOMEN ON THE 6TH FLOOR) as Serge has met with much less success, becoming a middle-aged curmudgeon who has renounced the stage to live on the glorious île de Ré, off France's Atlantic coast. Gauthier arrives on Serge's turf to try to convince his pal (Luchini, in real life, a Molière expert) to return to Paris to play opposite him in a new production. When not arguing or rehearsing scenes while biking, they consider their options as personified by a local porn actress and an attractive Italian divorcée, as well as the lure of island real estate.
- online ticketing coming soon -
Watch the trailer:
Strand Releasing
---
---
---

Add any amount of money to your Avalon Card– for use at the theater and Café. Purchase one now »