You & Me Song Circle with Imagination Stage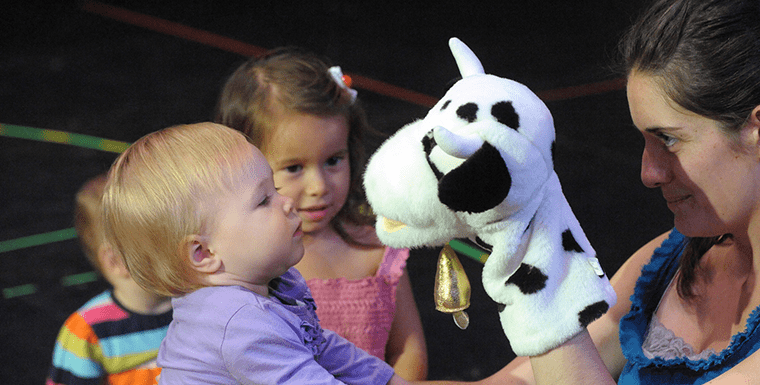 You and your child are invited to shake, whistle, giggle, and wiggle in this fun, interactive musical experience with Imagination Stage! In this workshop, an Early Childhood Teaching Artist accompanied by a live percussionist explores a popular children's book with your family through song, movement, and instrument play.
Best for ages 1-5, but all are welcome!
Tickets: $8 / $6.50 members
You & Me Song Circle is part of My First Imagination Stage. The My First Imagination Stage theatre series offers intimate, interactive performances designed for the very young in the DC metropolitan area. To learn more about our theatre productions, classes, and single-session weekend workshops designed for ages 1-5, please visit our website at imaginationstage.org.
Details:
60 min
Rated NR
in English