You & Me Song Circle with Imagination Stage (Where the Wild Things Are)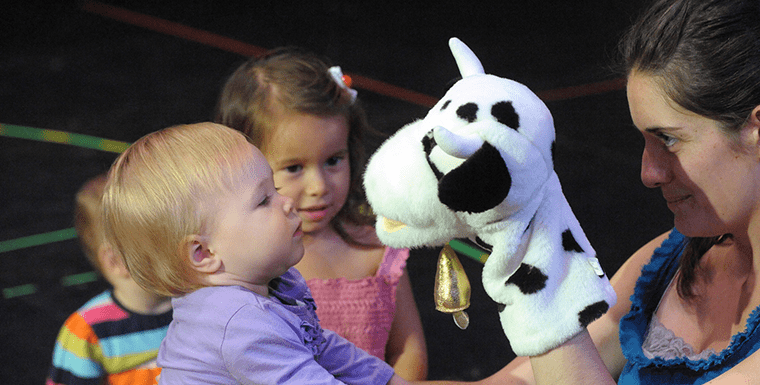 Where the Wild Things Are
You and your child are invited to join in the wild rompus in this fun, interactive musical experience with Imagination Stage! In this workshop, an Early Childhood Teaching Artist accompanied by a live percussionist guides you through a musical exploration of the classic children's story Where the Wild Things Are.  Together we will celebrate fall with our mightiest roars and dancing shoes as we bring this Maurice Sendak tale to life through song, movement, and instrument play.
Best for ages 1-5, but all are welcome!
You & Me Song Circle is part of My First Imagination Stage. The My First Imagination Stage theatre series offers intimate, interactive performances designed for the very young in the DC metropolitan area. To learn more about our theatre productions, classes, and single-session weekend workshops designed for ages 1-5, please visit our website at imaginationstage.org.
Tickets: $8 / $6.50 members
Details:
Rated LIVE PERFORMANCE