Sponsored by: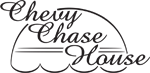 Seniors: Mark your calendars for the 3rd Thursday of each month to see the Avalon's current feature film on the big screen.  Meet new friends and enjoy a morning of entertainment! 10:30 a.m. showtime. All shows will be in our more easily accessible downstairs theater, Avalon 1. Tickets: $3.50.
Academy Award Winner!
(La Grande Bellezza)
WINNER! 2014 Academy Award
Best Foreign Language Film
Journalist Jep Gambardella (the dazzling Toni Servillo, Il divo and Gomorrah) has charmed and seduced his way through the lavish nightlife of Rome for decades. Since the legendary success of his one and only novel, he has been a permanent fixture in the city's literary and social circles, but when his sixty-fifth birthday coincides with a shock from the past, Jep finds himself unexpectedly taking stock of his life, turning his cutting wit on himself and his contemporaries, and looking past the extravagant nightclubs, parties, and cafés to find Rome in all its glory: a timeless landscape of absurd, exquisite beauty.
Watch the trailer:
Janus Films
---

The Avalon gets 'Elevated'
The elevator to Avalon 2 is open! Stop in and take a look. Learn More »
---
---
---

Add any amount of money to your Avalon Card– for use at the theater and Café. Purchase one now »