Trumbo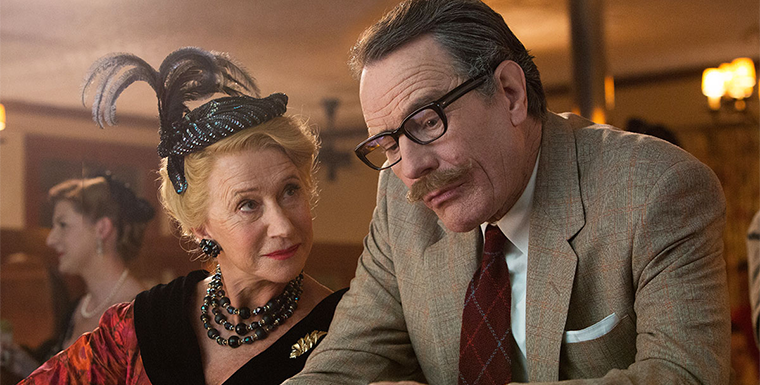 "TRUMBO is timely in its portrayal of a moment when political speech is dangerously charged, yet unabashedly old-fashioned in the sincerity of its storytelling " – Rebecca Kegan, The Los Angeles Times
Sat, Apr 22 at 10:30AM
Sat Apr 29 at 1:00PM
Academy Award Nominee – Best Actor (Bryan Cranston)
In 1947, Dalton Trumbo was Hollywood's top screenwriter until he and other artists were jailed and blacklisted for their political beliefs. Inspired by these true events, TRUMBO (directed by Jay Roach) recounts how Dalton (Bryan Cranston) used words and wit to win two Academy Awards and expose the absurdity and injustice of the blacklist, which entangled everyone from gossip columnist Hedda Hopper (Helen Mirren) to John Wayne, Kirk Douglas and Otto Preminger. The film also stars Diane Lane, John Goodman, Louis C.K., Elle Fanning, and Michael Stuhlbarg.
The Avalon is presenting three film classics about the Hollywood Blacklist era before the theater's Spring benefit event "High Noon and the Hollywood Blacklist," on Sunday, April 30. Learn more about the event & buy tickets.
Details:
124 min
Rated R
in English