The Devil's Mistress (Lída Baarová)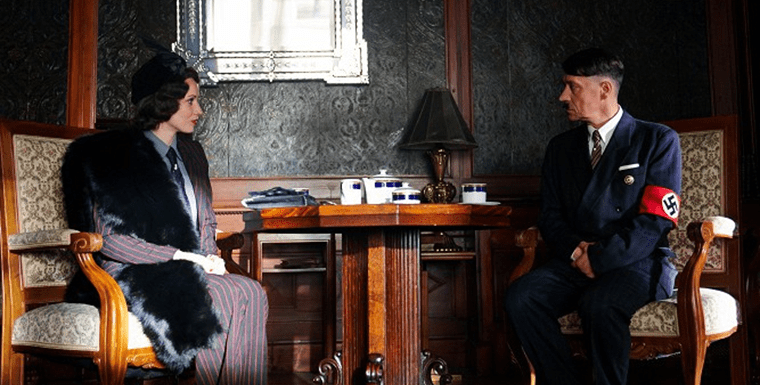 Beautiful Czech actress Lída Baarová takes Germany's silver screen by storm and in the process steals the heart of one of the Third Reich's most powerful men — Joseph Goebbels, the Minister of Propaganda. Baarová rejects offers from Hollywood to enter into a passionate affair with one of Hitler's closest followers, but at what price?
Lída Baarová was a legendary Czech actress. At 17, she started taking on roles in the Czech National Theater in Prague. By 21, she was a star of Czechoslovak cinema. She landed a leading role in the film Barcarole with  the Babelsberg Film Studio, Gemany's largest film studio at that time. While playing in numerous propaganda films, she caught the eye of Hitler's propaganda minister Joseph Goebbels. He had an affair with her before Hitler ended the tryst; thereby, barring her from appearing in any films or plays in Germany. She returned to Prague but was eventually blacklisted; therefore, she moved to Italy. She was arrested by American troops in 1945 and briefly imprisoned. Her reputation never recovered.
Part of Czech That Film, the largest Czech cultural event in the U.S., touring theaters in 15 cities including DC's historic Avalon Theatre on April 12 & 13. Festival ticket packages are available that include an evening of Czech food and drink prepared by Czech Embassy chef Zdenek Pecka. Learn more and buy tickets.
Details:
106 min
Rated NR
in Czech with English subtitles