Paterson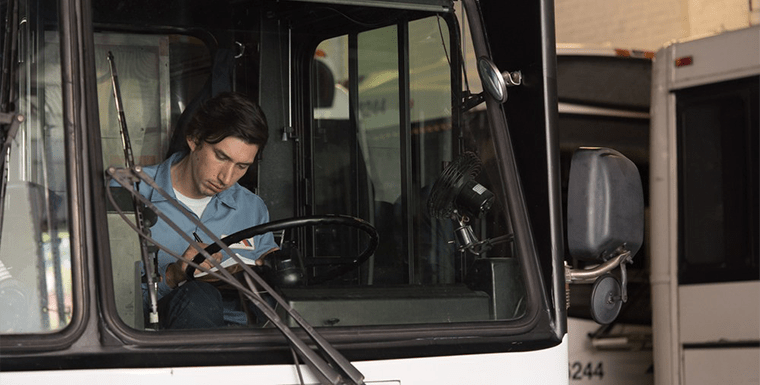 Opens Friday!
"4 stars! 'Paterson" arrives like a warm embrace in the midst of winter, its tenderness and compassion first inspiring the viewer to reach out and hug its characters, then the man who made it. Written and directed by Jim Jarmusch — who for three decades has personified indie-film cool and ironic detachment — this love letter to love and letters feels both like a throwback and an improbably bold leap forward. " – Ann Hornaday, The Washington Post
Paterson (Adam Driver, FRANCES HA) is a bus driver in the city of Paterson, New Jersey. Every day, Paterson adheres to a simple routine: he drives his daily route, observing the city as it drifts across his windshield and overhearing fragments of conversation swirling around him; he writes poetry into a notebook; he walks his dog; he stops in a bar and drinks exactly one beer. He goes home to his wife, Laura (Golshifteh Farahani).
By contrast, Laura's world is ever changing. New dreams come to her almost daily, each a different and inspired project. Paterson loves Laura and she loves him. He supports her newfound ambitions; she champions his secret gift for poetry.
The history and energy of the City of Paterson is a felt presence in the film and its simple structure unfolds over the course of a single week. The quiet triumphs and defeats of daily life are observed, along with the poetry evident in its smallest details. Nominated for the Cannes Film Festival's prestigious Palme d'Or, PATERSON is directed by Jim Jarmusch (ONLY LOVERS LEFT ALIVE).
Details:
118 min
Rated R
in English