Morgan Wootten: The Godfather of Basketball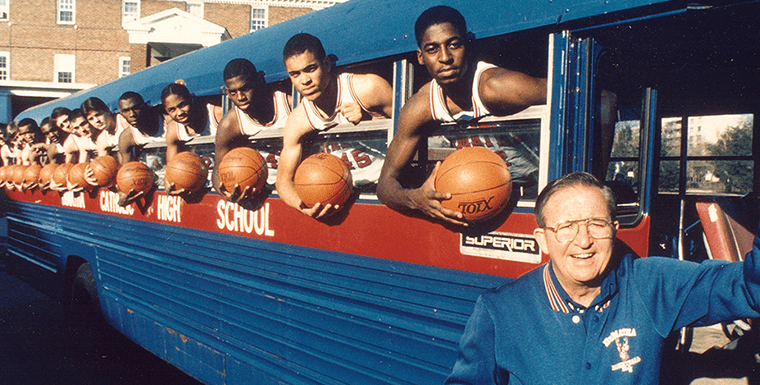 Post-screening Q&A!
Join us for a post-screening Q&A with filmmaker Bill Hayes.
Is Morgan Wootten the greatest basketball coach ever?  One of the most successful in high school history, the legendary basketball coach for DeMatha High School in Hyattsville won 1,274 games in his 46 years—never losing two games in a row. He invented the modern "charging" offensive foul and the concept of the fast break. Wootten stayed at the school until his retirement, turning down numerous lucrative offers to coach in college and professionally.
In this wide-ranging documentary, top coaches, players, and sports journalists – Coach K, Roy Williams, Mike Brey, James Brown, John Feinstein, and others – tell the story of DeMatha High School and its legendary coach who shaped the game of basketball and changed lives along the way.
Details:
74 min
Rated NR
in English