Burning Bush (Hořící keř)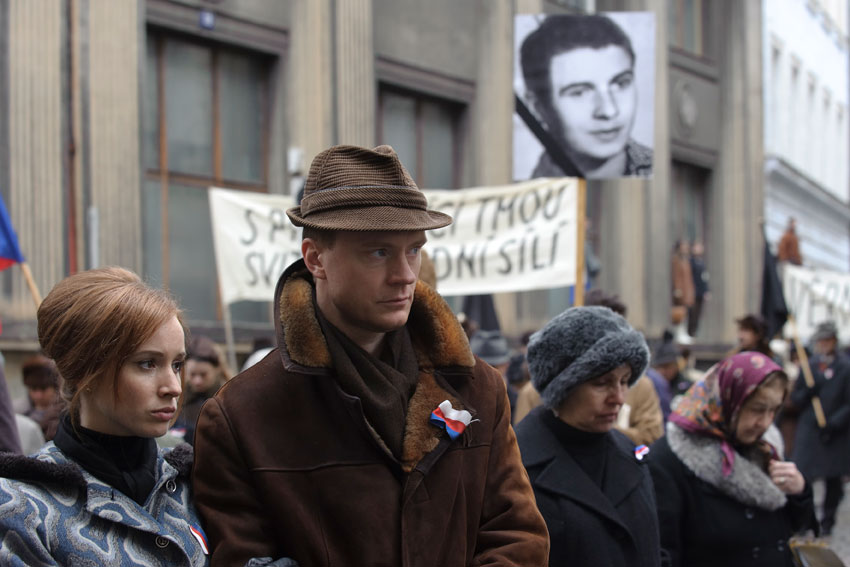 "CRITIC'S PICK! Thoughtful, gripping…does a remarkably persuasive job of capturing the nightmarish and sometimes grimly comical quality of life under totalitarianism….a tight and suspenseful ethical thriller. " – A.O. Scott, The New York Times
Directed by the acclaimed filmmaker Agnieszka Holland (EUROPA EUROPA, the Oscar-nominated IN DARKNESS).

This epic three-part drama was HBO Europe's most ambitious, big-budget project to date. The film returns to a pivotal time in modern Czech history, ignored in Czech cinema until now. It begins with a reconstruction of the shocking act of a Czech university student, who in protest of the Soviet occupation of Czechoslovakia, set himself on fire in Prague's Wenceslas Square on January 16, 1969, and died four days later. Through the story of the brave defense attorney Dagmar Burešová, who defended Palach's legacy in a doomed lawsuit, the film examines the transformations taking place in Czechoslovak society after the invasion of the armies of the Warsaw Pact in August of 1968 and the installation of a hardline Communist government. It depicts the beginnings of Czech and Slovak resistance against the occupation, which reached its apex with the mass protests during Palach's funeral. It also shows the nation's gradual resignation under the pressure of fear and harsher persecution.
There will be a 15 minute intermission between Part 2 and Part 3 of the film.
Tickets: $15 adults, $11 senior, $9 member, $8 senior member
Details:
234 min
Rated NR
in Czech with English subtitles